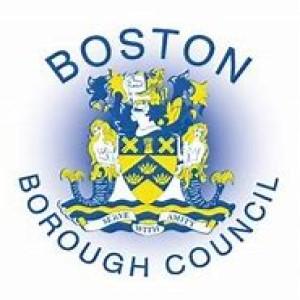 May 2022 Edition
City Status application results
We are hugely disappointed that Boston was not successful in the application for City Status, but we congratulate those new UK cities and wish them every success in maximising those opportunities that City Status brings to their communities.
Boston may not have been awarded City Status but we do have:
Amazing people, amazing buildings and amazing heritage.
We have outdoor space second to none.
We have a first class College and first class schools.
We have a thriving port and thriving businesses.
Looking forward, we have exciting new developments in the pipeline.
Investment through the Boston Town fund
Cultural investment with trails, events and public art
Please find more information here https://www.mybostonuk.com/city-status-application-results/
---
Joint Monitoring Officer
Following the announcement of the current Monitoring Officer, Mark Stinson, standing down from this role on 16 May 2022 and leaving his role as Joint Assistant Director – Governance at the end of May it has been agreed at all three Full Council meetings for John Medler to become the Joint Monitoring Officer of South Holland District Council, East Lindsey District Council and Boston Borough Council from 17 May 2022 until 24 May 2023 as a shared officer in accordance with s113 of the Local Government Act 1972 and subject to the terms of the Memorandum of Agreement between the three Councils.
John can be contacted on email at john.medler@e-lindsey.gov.uk or by telephone on 07717 856160
---
Boston's 487th Mayor promises to "Serve Everyone"
Councillor Anne Dorrian was appointed Boston's 487th Mayor at the Council's Annual General meeting held in the Council Chamber at Boston Borough Council on Monday 16th May 2022. She succeeds Councillor Frank Pickett who served the year 2021/22.
Read more here - https://www.mybostonuk.com/bostons-487th-mayor-promises-to-serve-everyone/
---
New Auctioneer for Boston Market
Boston Market have welcomed a new auctioneer this week. The popular general auction will now be run by Bob Clifford. Bob has 35 years' experience as an auctioneer and already works with East Lindsey District Council, one of our Partners in the South & East Lincolnshire Councils Partnership.
Read more here - https://www.mybostonuk.com/new-auctioneer-for-boston-market/
---
Community‐spirited groups receive recognition
Boston Signs Group and Boston Big Local receive Civic Awards for their service to the community during a special recognition ceremony hosted in the Council Chambers this afternoon.
Boston Signs Group were recognised for their work in refurbishing and recreating five of the town's signs on the approach roads into Boston.
Read more here - https://www.mybostonuk.com/community%e2%80%90spirited-groups-receive-recognition/
---
The Queen's Baton Relay to Visit Boston as the Official Route is Revealed
The route of the Birmingham 2022 Queen's Baton Relay has been announced – including four locations in Lincolnshire. The Birmingham 2022 Commonwealth Games is hosting the Queen's Baton Relay – a journey that sees the Queen's Baton visit all 72 nations and territories of the Commonwealth in the lead up to the Games this summer.
Read more here - https://www.mybostonuk.com/the-queens-baton-relay-to-visit/
---
Celebrate your local market with 'Love Your Local Market'
Boston Market are again this year joining other markets across the country taking part in Love Your Local Market, this national campaign led by the National Association of British Market Authorities will be celebrating the important role markets play within local communities and they have decided that it will be sensible to extend the market celebration period for 2022, from Friday 13th May to Sunday 5th June, to link together Love Your Local Market and the Queen's Platinum Jubilee.
Read more here - https://www.mybostonuk.com/celebrate-your-local-market-with-love-your-local-market/
---
Queen's Platinum Jubilee events happening in Boston Borough
Celebrations will be taking place throughout the country over the next few weeks to mark Her Majesty The Queen's 70 years on the throne. On February 6 this year, the Queen became the first British Monarch to celebrate a Platinum Jubilee, marking 70 years of service to the people of the United Kingdom, the Realms and the Commonwealth.
Marked with a special, four-day bank holiday from Thursday 2nd June to Sunday 5th June gives members of the community a chance to celebrate this historic milestone. There is lots happening around the borough, from tea parties and garden fetes.
We've put together a selection of events that are taking place around the borough, so you can easily find out what's happening near to you. If anyone is hosting an event which is not listed, please upload your event information at https://platinumjubilee.gov.uk/event-submission/
Read more here https://www.mybostonuk.com/queens-platinum-jubilee-events-happening-in-boston-borough/
---
Google Coming to Boston
A Massive opportunity to improve local business's digital presence with free training and mentoring from GoogleUK.
Digital Coaches from Google will be available to help local businesses grow their business online, and find new customers. Workshop topics range from Social Media strategy, to tips on Google Analytics.
The event will be held on 20th May 10am to 4pm at Boston United Jakemans Community Stadium, Pilgrim Way, Boston, PE21 7NE
Find out more at https://rsvp.withgoogle.com/events/google-event-boston-and-skegness
---
Boston Town businesses to receive fully-funded support
Businesses based in Boston Town can now benefit from fully-funded support and training to help them to prosper and grow. The Centre for Food and Fresh Produce Logistics has been set up by the University of Lincoln's National Centre for Food Manufacturing (NCFM) in association with Boston College.
Read more here - https://www.mybostonuk.com/boston-town-businesses-to-receive-fully-funded-support/
---
150 Ukrainian guests settle into safe Lincolnshire homes
People from Ukraine are now settling into homes and communities in Lincolnshire, facilitated by a range of support mechanisms put in place by local councils, agencies, and community groups.
Read more here - https://www.mybostonuk.com/150-ukrainian-guests-settle-into-safe-lincolnshire-homes/
---
Influence Boston's Future Generations At Impact FEST 22
Businesses in the Boston area are being urged to sign up for a community event which provides a stage to inform the town's young people about future career opportunities. Haven High Academy's Marian Campus hosts its innovative Impact FEST 22 event on 6th July, which serves as both the school's careers fair and a community event rolled into one.
Read more here - https://www.mybostonuk.com/influence-bostons-future-generations-at-impact-fest-22/
---
Update: Date change for Toucan crossing refurbishment set for John Adams Way, Boston
Work scheduled on busy crossing to upgrade equipment is now going to begin on May 24. With current pedestrian signal equipment at John Adams Way (Spain Lane) coming to the end of its operational life, LCC is undertaking a works programme to upgrade the crossing.
Read more here - https://www.mybostonuk.com/update-date-change-for-toucan-crossing-refurbishment-set-for-john-adams-way-boston/
---
Please NO batteries or electrical items in your waste bins
We urge all residents not to throw batteries or any household electrical items in their household bins. Last month one of our crew members noticed a fire starting in the back of a refuse truck, the fire was immediately extinguished and the fire service was called out for safety reasons. This then caused further delays at the transfer station checking the remainder of the load was safe to be unloaded.
Read more here - https://www.mybostonuk.com/please-no-batteries-or-electrical-items-in-your-waste-bins/
---
Become a Community Champion and help support our residents
Boston Community Champions empower and support residents to stay up-to-date with the latest advice on Covid-19, vaccinations and also other health messages.
Read more here - https://www.mybostonuk.com/become-a-community-champion-and-help-support-our-residents/
---
South & East Lincolnshire Councils Partnership to receive a total of £9.3m Government funding to level up
The South & East Lincolnshire Councils Partnership are to receive £9.3 million from the Government through the UK Shared Prosperity Fund to help level up the community by building pride in place and increase life chances across the UK.
Read more - https://www.mybostonuk.com/south-east-lincolnshire-councils-partnership-to-receive-a-total-of-9-3m-government-funding-to-level-up/
---
Funding Ready Training Workshops
A partnership between Lincolnshire Community and Voluntary Service (LCVS), Voluntary Centre Services (VCS) and Lincolnshire County Council (LCC) has designed and is delivering the Funding Ready training program focused on improving funding success for Lincolnshire's voluntary sector organisations.
They are offering FREE Online Funding Ready Workshops, 3 workshops split into 6 sessions to help get people funding ready.
Whether people are new to bid writing or just want a refresher, they can attend to learn how to write successful funding bids for their organisations.
The next set of workshops are: (you need to attend all of them to get the best out of it)
Intro session – Monday 4th July, 11:30am to 12:30pm.
Workshop 1 – Monday 11th July, 10am to 12:30pm.
Workshop 2, Part 1 – Monday 18th July, 10am to 12:30pm.
Workshop 2, Part 2 – Thursday 21st July, 10am to 12:30pm.
Workshop 3, Part 1 – Monday 25th July, 10am to 12:30pm.
Workshop 3, Part 2 – Wednesday 27th July, 10am to 12:30pm.
To find out more information and register your interest, go to http://www.lincolnshirecvs.org.uk/fundingsupport/
---
Stop Loan Sharks Community Funding 2022-23
The England Illegal Money Lending Team (IMLT) has funding available for groups that want to raise awareness of the issues of illegal money lending. The money available has come from the proceeds of crime taken from convicted illegal money lenders. Illegal Money Lenders, more commonly known as Loan Sharks, lend money without having the correct permissions from the Financial Conduct Authority. They often give cash loans out without any paper work and want double the amount back or charge extortionate interest rates. When you struggle to make repayments they may use violence, threats and intimidation, to ensure you keep paying them. The aim of this funding is to give groups the opportunity to raise awareness of the issue, in their community in a different way. There are some links you might find useful:
Website: www.stoploansharks.co.uk
Free lesson plans: www.birmingham.gov.uk/stoploansharks
View our films on: http://www.youtube.com/user/StopLoanSharks
Tweet us: @loansharknews
Facebook www.facebook.com/stoploansharksproject
---
Nuclear Medicine Service Consultation
United Lincolnshire Hospitals NHS trust is currently running a consultation into the future of its nuclear medicine service.
Nuclear medicine is a specialist imaging technique involving the administration of radioactive substances (called radiopharmaceuticals) in the diagnosis and treatment of disease. There are over 20 different tests that nuclear medicine can perform and they look at conditions as diverse as Parkinson's disease to delayed gastric emptying.
In united Lincolnshire hospitals NHS trust (ULHT) hospitals, the most common tests performed are bone scans and heart scans.
The service is currently provided from three hospitals in Lincolnshire: Lincoln County Hospital, Grantham and District Hospital and Pilgrim Hospital, Boston.
Find out more information about the consultation and how to take part here: https://www.ulh.nhs.uk/about/have-your-say/sharing-your-views/nuclear-medicine-consultation/
---